Corigin has a climate-friendly use for shells left from the Valley's almond harvest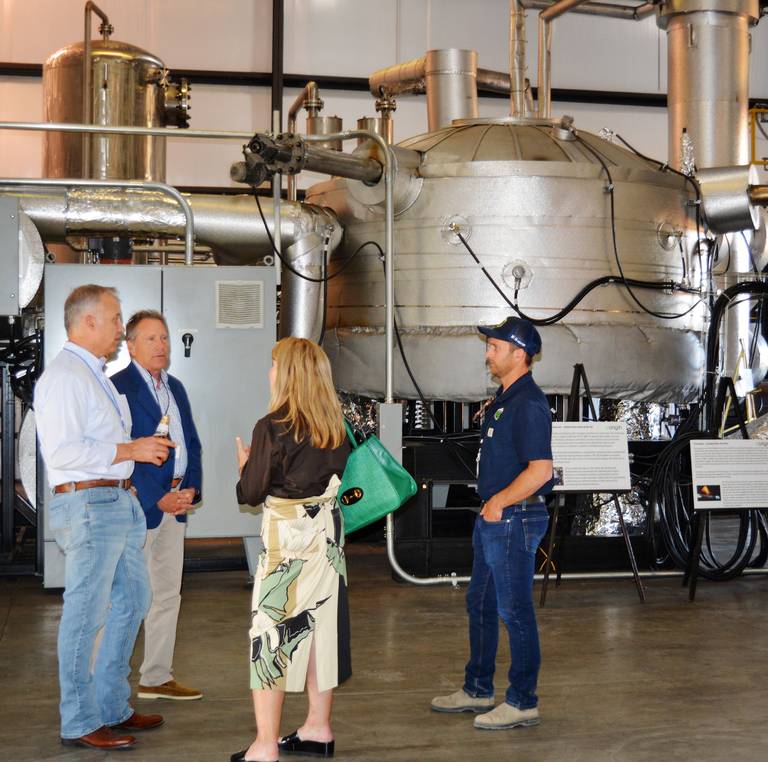 2 octobre 2021
A new plant in Merced is turning some of California's huge supply of almond shells into an especially rich fertilizer.
Corigin Solutions hopes to counter climate change with this use of a nut byproduct that has had little value to date.
CEO Mike Woelk hosted tours Tuesday evening at the plant, off Thornton Road near Merced Regional Airport. It employs 12 people now but could grow to as many as 40, he said.
The company expects to handle about 1,000 tons of almond shells this year but could grow to about 47,000 within three years. Orchards in and near Merced County will supply them.
"We remove carbon from the atmosphere and put it in soils, where we transform the fertility of soils," Woelk said during a panel discussion for the guests
Read more here: